The shimmering waves danced beneath the golden sun, casting a mesmerizing spell on the tranquil beach. Seagulls soared overhead, their cries echoing in the salty breeze. As I walked along the shoreline, the sand squished between my toes, a reminder of the simple joys of life. In the distance, a lighthouse stood tall, its beacon of light cutting through the early evening haze. It was a moment of serenity and connection with the beauty of the natural world.
The beach was dotted with colorful umbrellas and beach towels, each telling a different story of leisure and relaxation. Families built sandcastles, children laughed as they chased the waves, and couples strolled hand in hand along the water's edge.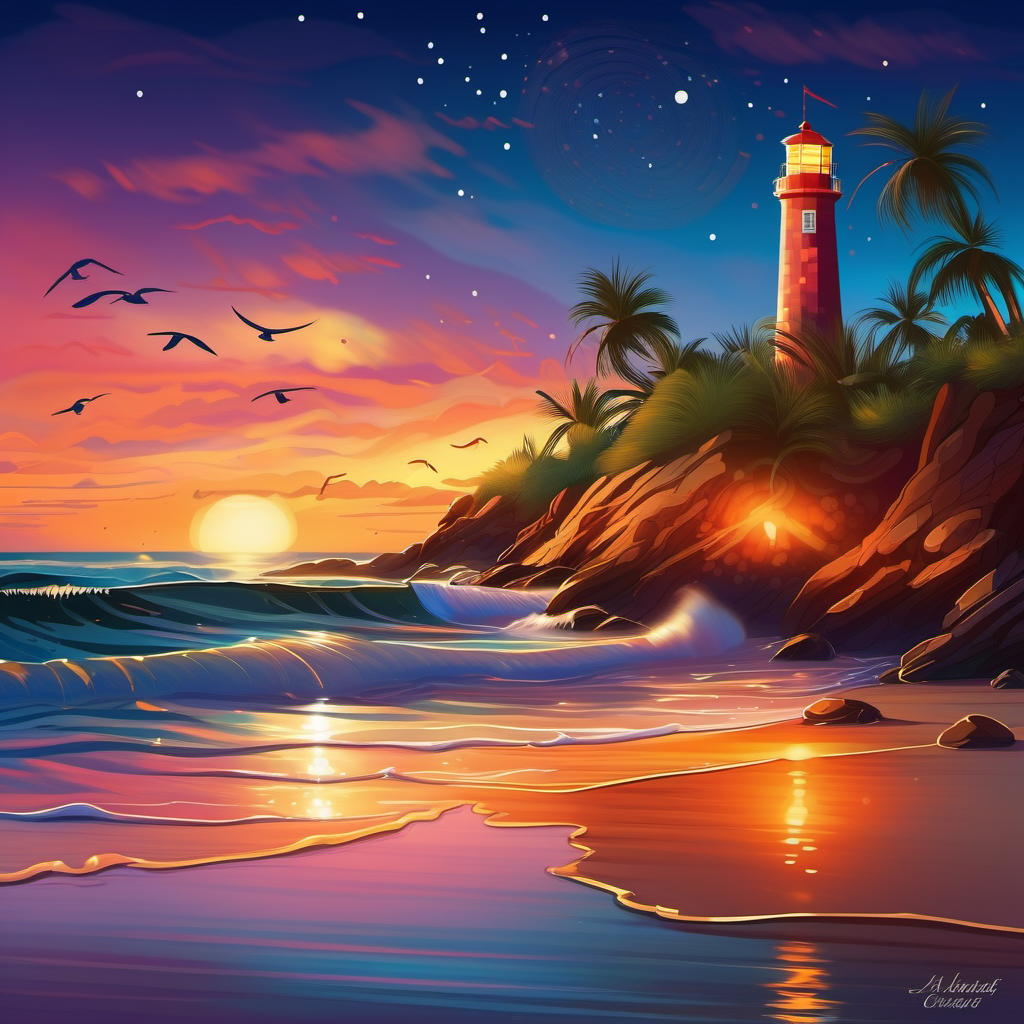 Sponsored By Israel News
As the day turned into evening, the sky transformed into a canvas of vibrant oranges and pinks, blending seamlessly with the deepening blue of twilight. The sun dipped below the horizon, casting a final, breathtaking burst of light across the water. It was a reminder of the fleeting yet precious moments we often take for granted.
I found a quiet spot to sit and watched as the stars began to emerge, one by one, in the velvety night sky. The rhythmic sound of the waves crashing against the shore created a soothing lullaby. It was a moment of reflection, a chance to escape the hustle and bustle of everyday life, and simply be in the present, appreciating the beauty of the world around me.
As I gazed at the stars, I couldn't help but wonder about the vastness of the universe and our place within it. In that peaceful moment, the worries of the world seemed to fade away, replaced by a profound sense of awe and wonder. The night was a reminder that, amid the chaos and challenges of life, there are still moments of pure magic waiting to be discovered in the simplest of places, like a tranquil beach beneath a starry sky.