Setting: The world of Etheria is a land of magic and mystery, where towering crystalline cities float above lush forests, and ancient ruins hold the secrets of long-lost civilizations. Magic flows through the air like a tangible force, and magical creatures roam both the skies and the land. The balance between various magical elements is crucial to maintaining the harmony of the world.
Plot: In the kingdom of Lumina, a young and spirited mage named Elysia discovers an ancient prophecy hidden within a forbidden tome. The prophecy speaks of an impending cataclysm that could unravel the very fabric of Etheria, causing chaos and devastation. To prevent this catastrophe, Elysia embarks on a journey to gather a group of skilled individuals who embody the essence of the elemental magic – fire, water, earth, air, light, and shadow.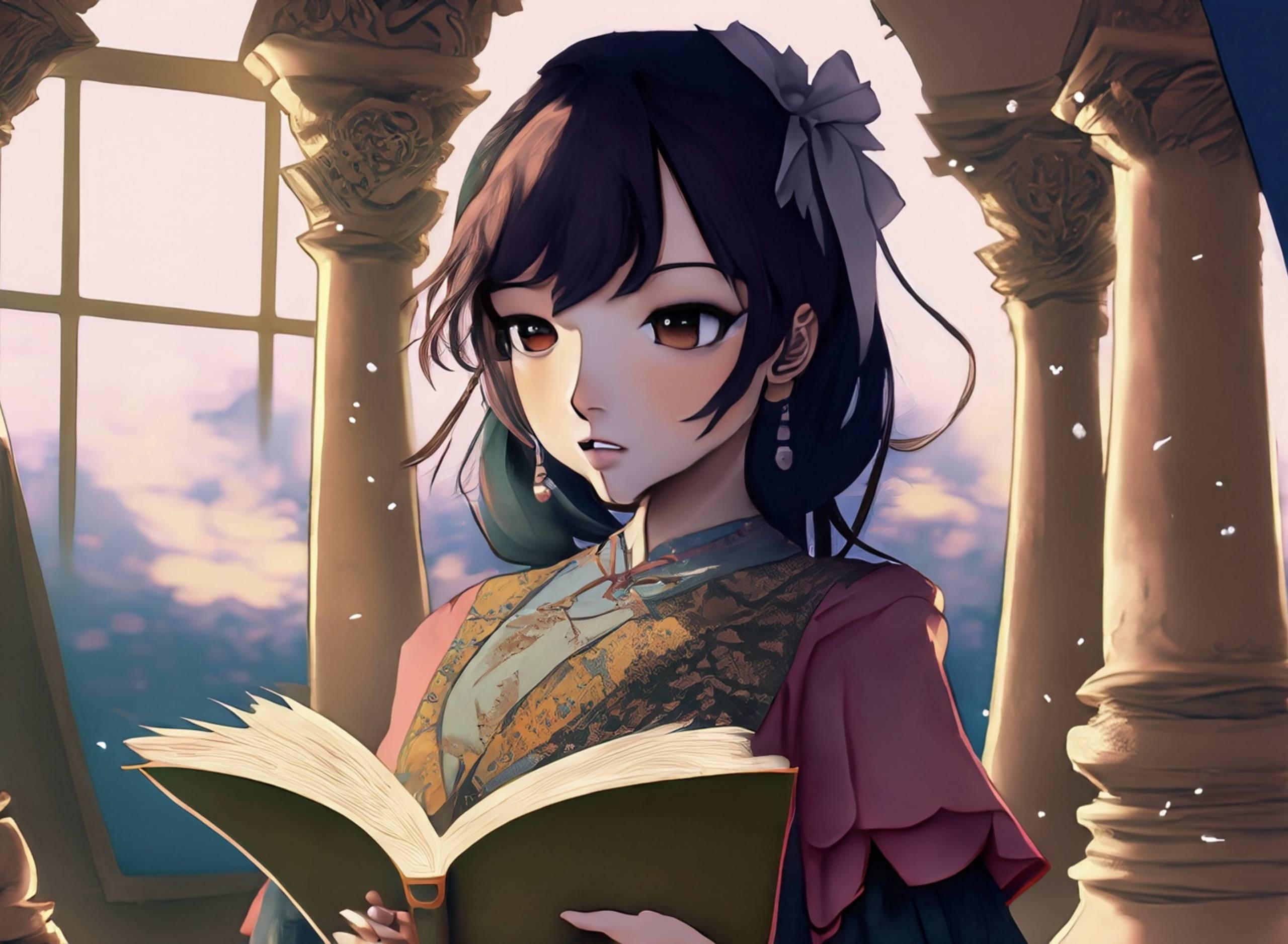 As Elysia travels through the diverse regions of Etheria, she encounters and convinces each elemental guardian to join her cause. Along the way, they unravel the mysteries of the prophecy, forming deep bonds of friendship and unlocking the hidden potential of their powers. As the group comes together, they learn that the key to averting the cataclysm lies in locating and awakening the Primordial Crystals – immensely powerful artifacts created by the ancient civilizations.
However, they are not the only ones seeking the Primordial Crystals. A malevolent sorceress, Morgana, is determined to seize the crystals' power for her own nefarious purposes. Morgana commands an army of enchanted monstrosities and is fueled by dark magic that threatens to consume Etheria. With each guardian possessing unique abilities, they engage in epic battles against Morgana's forces, defending the land and its people.
Themes:
Friendship and Unity: The story emphasizes the strength that comes from diverse individuals working together towards a common goal.
Balance in Nature: The elemental magic and their corresponding guardians highlight the importance of balance in the natural world.
Self-Discovery: Each guardian's journey involves self-discovery and personal growth as they learn to harness their powers.
Legacy and History: The exploration of ancient ruins and civilizations ties into the theme of understanding one's roots and learning from history.
Consequences of Power: The ethical use of magic and power is explored, contrasting the guardians' responsible use of magic with Morgana's reckless pursuit of power.
Visual Style: The AI-generated anime features vibrant and enchanting visuals, showcasing Etheria's magical landscapes, diverse creatures, and dynamic battles. The floating cities, intricate spellcasting, and the contrast between light and shadow are visually captivating.
"Ethereal Chronicles: Arcane Odyssey" weaves a tale of adventure, magic, and camaraderie, taking viewers on a captivating journey through a fantastical world while exploring deeper themes that resonate with the human experience.