Manga, the captivating Japanese art form, has taken the world by storm with its intricate storytelling, diverse genres, and visually stunning illustrations. From action-packed shonen series to heartwarming shojo tales, manga has captured the hearts of readers across the globe. In this article, we'll delve into the fascinating realm of manga, covering its history, genres, creation process, impact on popular culture, and much more.
The Evolution of Manga:
Manga has a rich history dating back to the 12th century, with origins in Japanese scrolls and woodblock prints. However, it wasn't until the 20th century that manga as we know it today began to take shape. From the post-war period emerged manga magazines that serialized stories, introducing the world to iconic characters and setting the stage for a thriving manga industry.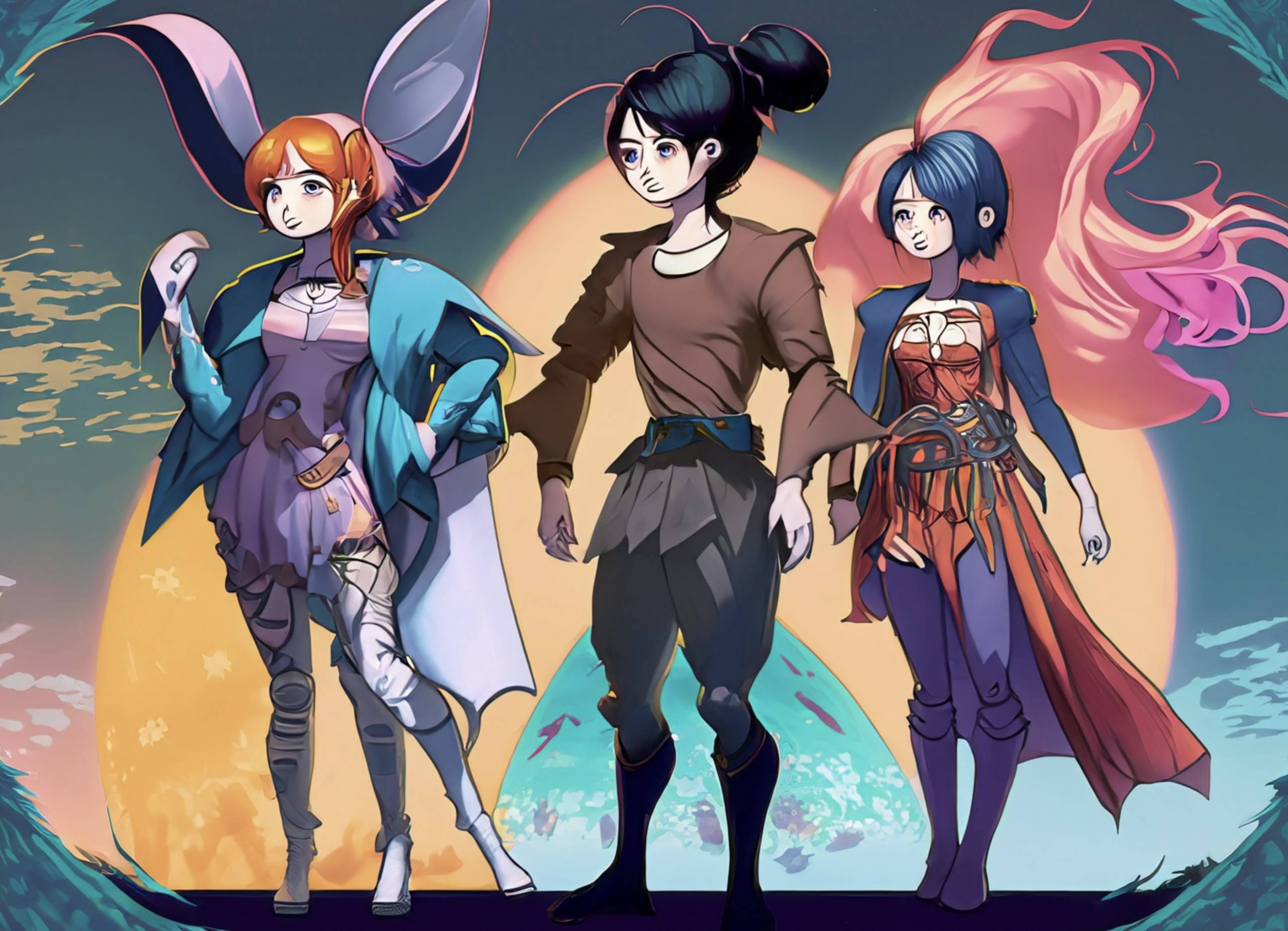 Key Genres and Themes:
Manga offers an incredible array of genres catering to various tastes. Shonen, targeted towards young male audiences, features action-packed adventures, superpowers, and intense battles. On the other hand, shojo manga appeals to young female readers, often focusing on romance, relationships, and personal growth. Seinen and josei manga cater to adult audiences, exploring more mature themes and complex characters.
Meet the Mangaka:
At the heart of every captivating manga is a talented mangaka, the artist and writer behind the creation. These dedicated individuals invest countless hours honing their craft, sketching intricate panels, and weaving compelling narratives. The manga industry thrives on the creativity and dedication of these artists who breathe life into characters and worlds.
Crafting Manga: From Concept to Page:
The process of creating manga is a meticulous one. It begins with the mangaka conceiving a storyline, developing characters, and plotting out the narrative arc. Manga panels are carefully composed to convey emotion, action, and pacing. The pages come to life through meticulous inking, where every line contributes to the overall visual impact. The end result is a seamless fusion of storytelling and artistry.
Manga's Impact on Pop Culture:
Manga has transcended its origins and made a profound impact on global pop culture. The success of manga often leads to anime adaptations, bringing the stories to life on screens. Additionally, manga conventions provide a platform for fans to celebrate their favorite series, meet fellow enthusiasts, and even interact with mangaka themselves. The influence of manga can be seen in various forms of media, from fashion trends to video games.
Navigating the Manga Landscape:
In the digital age, manga has embraced online platforms and digital readers. Manga websites offer readers the convenience of accessing their favorite series anytime, anywhere. Subscription services provide a steady stream of new chapters, keeping fans eagerly anticipating the next installment. However, the charm of physical manga volumes remains, with their intricate cover art and the tactile experience of flipping through pages.
Manga's Global Community:
Manga's universal appeal has fostered a vibrant global community. Fans come together to discuss theories, create fanart, and engage in spirited debates about character development and plot twists. Manga transcends language barriers, enabling fans from different parts of the world to connect over shared passions.
In the intricate tapestry of manga, every panel tells a story, and every character becomes a part of our lives. The world of manga is a dynamic one, encompassing a wide array of genres, artists, and dedicated fans. As the manga industry continues to evolve, one thing remains constant: the power of manga to captivate hearts and inspire imaginations across the globe. Whether you're a seasoned manga enthusiast or a newcomer exploring this captivating world for the first time, there's always a new adventure waiting within the pages of a manga volume.